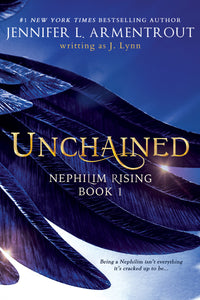 Between the pissed off creatures that want demon-hunter Lily Marks dead, and Julian, the fallen angel who just wants her, she's ready for a quiet 20 minutes with her favorite hamburger. If only her life could be that simple.

That she and Julian are even civil to one another, let alone sharing sexy times, is enough to have her fired from the Sanctuary where she works. Oh, and there's that tiny fact that she's suspected of being a traitor. Lily's life quickly moves from merely complicated to I-hope-I-can-survive-the-night.

She must discover the real traitor before she loses everything—and she'll need Julian's help. That is, if he's really there to do good. Yeah, being a Nephilim isn't everything it's cracked up to be, and staying alive has become her number one priority.