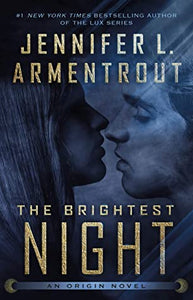 Less than a year ago, Evelyn Dasher was a normal girl, living an unremarkable life.

Now, she's on the run, under the protection of the beautiful, deadly inhuman Luc. She's been betrayed by those who were closest to her. And she's learned truths about herself that she never saw coming--things she once knew, and was made to forget. Truths with devastating consequences. She's caught in the eye of the storm.

He is the darkest star.
You are the burning shadow.
And together, you will bring about the brightest night.

The thrills, drama, and intrigue continue in the third installment of the Origin series from #1 New York Times bestselling author Jennifer L. Armentrout.